"Austin sounds a little bit like Aston Martin, which is the type of car James Bond would drive."

Mike Myers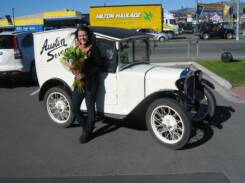 Joyrides, tours, sightseeing etc

Happy, Myrtle and Peapod are available for chauffeured joyrides of varying lengths,

gift certificates are available.

One or 'tother of the wee girls are usually available - weather & bookings permitting -

at the
Re:Start Mall
in City Mall on Cashel St from near or outside Quake City.
Tours range from 15 minutes visiting the central city highlights to full day hires (which include lunch), & are open to tailoring to your specific needs.

Longer tours by arrangement

to discuss your specific needs & costings.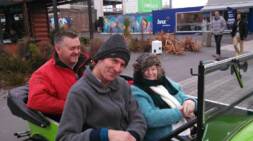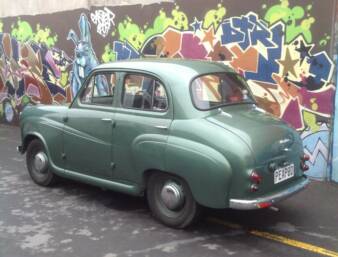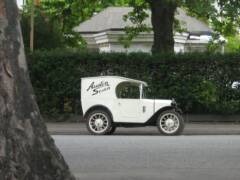 Happy & Peapod will comfortably seat 3 adult passengers & Myrtle takes but 1.

Due to licensing restrictions they are not available for self drive

& bookings are essential

Happy & Myrtle are a mere 2.8m long x 1.17m wide,

& Peapod 3.47m long & 1.4 m wide

big impact with litle size

Click on pics for larger image

pic used by kind permission of

M. Moore

Wedding hire, special events, deliveries,

photo shoots, static displays etc

by arrangement

Hire

     Tours

     Weddings

Cars

History